There is a common thread that runs through the 6 biggest mistakes which are at the root of many of the legal and financial decisions that are made in divorce –
And it is a common thread that divorce coaches are trained to handle!
Divorce has a well-deserved reputation for causing clients to enter a crazy time – when logic, rational thought and common sense are sacrificed at the altar of staying in the "story" – the bitterness and resentment of what happened in the past. This divorce story weaves its emotional threads through every interaction between attorney and client.
Clients want what they want, and they often want it so fiercely that trying to move them away from their position is like trying to pry a barnacle off a rock. The more you wrestle with their opinion, the tighter they cling to it!  That means convincing, cajoling, and coercing them won't work. So, what does?
What can get them to open up and consider different ideas, options, and approaches to their divorce dilemmas?  Coaching. Coaching is the answer because logic and numbers don't help the client see a different way to view their current situation. Coaching is a counter-intuitive approach that can kick free the logjam in their thinking!
Our perspectives and beliefs dictate our decisions. Shifting these perspectives and beliefs can open up new options, new choices, and new results. Join us on Wednesday, April 6th, for our free mini-training workshop on, "Helping Your Clients Avoid The Six Biggest Mistakes In Divorce."
What you will take away from this webinar:
Recognize when your client is about to make one of these six big mistakes
Understand the consequences of these mistakes
Understand the 4 obvious pitfalls of decision making
Understand just how to support your clients BEFORE they go too far
Have a few questions in your back pocket that shift a client's perspective
Connect your clients to their better self so they can make a different decision
Divorce Coaching helps your clients get what they want, even when they're not sure at first exactly what it is! It's the key to lowering their resistance and being open to go with you down the path to self-discovery.
CDC® Certified Divorce Coaches are trained to work with clients in even the most trying of circumstances, supporting them in their journey to be the best version of themselves possible, championing their strengths, and putting them back in touch with those values which support them in making the best decisions for their particular interests, needs and concerns.
Each of our free training webinars takes rich material from our Divorce Coach Training Intensive Certification Program to help you to support your individual divorce clients in becoming clients who are heard and can speak to their needs effectively. And in the process, you will understand how satisfying and beneficial divorce coaching can be for your clients and your practice!
If you're considering becoming a CDC Certified Divorce Coach®, you really should plan on attending the session next Wednesday, April 6th, for "Helping Your Clients Avoid The Six Biggest Mistakes In Divorce."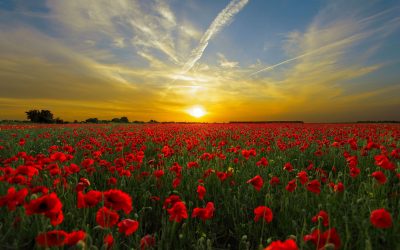 While divorce is undoubtedly a challenging life event, it doesn't always have to be synonymous with conflict and bitterness. In recent times, many couples are choosing a more amicable approach to end their marriages, focusing on cooperation and understanding rather...
read more