Time is running out to register for the CDC® Certified Divorce Coach Training and Certification which starts May 8th and 9th!
In 16 weeks you will have the skills, structure and know-how to make a profound difference in the lives of individuals and families by showing them a better way to go through divorce!
What kind of training does it take for you to succeed as a divorce coach?
Professional Standards and Best Practices including the CDC Code of Ethics.
Specific Divorce Coaching best practices – coaching practices specifically designed for working in the most challenging of circumstances with individuals who are stressed and overwhelmed; and proven methods for getting results.
Business Building
– specific marketing strategies, understanding how to connect to other professionals for referrals, scripts for discovery sessions, messaging and templates which can be modified for your own use.
BONUS:  There is a bonus of free access to our library of business development materials – everything you need to engage more effectively with potential clients.
A Program Framework for your Divorce Clients
tools which help people through the challenges they meet at each of the stages in divorce; royalty-free components for you to customize your own client roadmap or program to help your clients through the divorce process.
A Trademarked Certification
which represents the best in personal divorce coaching, speaks to your credibility as a personal divorce coach and differentiates you from others calling themselves divorce coaches.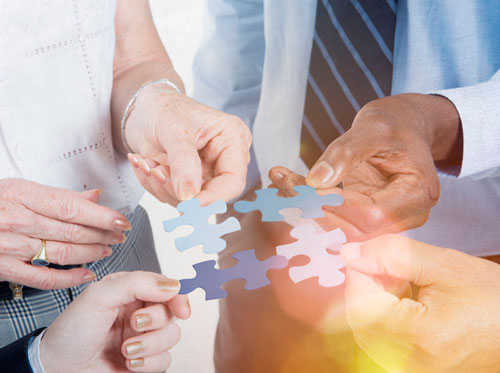 Real-life Scenarios and Coaching Practice
in 3 different contexts: in-class demos and practice, with a mentor for 6 weeks; and in peer coaching for 4 weeks. Real-life scenarios related to the biggest mistakes people make in divorce; specific strategies for coaching client and avoiding the mistakes that can have a big impact on their future or represent unnecessary errors;
A Community of Practice
from the time you join the program and as long as you maintain your certification. This includes private online forums, monthly continuing education at no cost, continued access to all current materials in the divorce coaching intensive and the opportunity to engage with each other in many ways to help you to deepen your practice development.
Recognition by an international credentialing body: The Divorce Coaching Intensive is approved by the International Coach Federation (ICF) for 72 Continuing Coach Education (CCE) units.

CDC DIVORCE COACHING FRAMEWORKS
---
Proprietary CORE Process, Divorce Coaching Competencies, the Neuroscience of Coaching Divorce, plus many highly-valued time-tested models from other disciplines.
---
January 9/10 – April 24/25, 2018
May 8/9 – August 21/22, 2018
August 28/29 — December 18/19, 2018
(TIMES FOR AUGUST / SEPTEMBER – DECEMBER CLASS TO BE DETERMINED)
---
Time 1: Tuesdays 7 – 9:15 am ET
Time 2: Tuesdays 12 – 2:15 pm ET
Time 3: Wednesdays 12 – 2:15 pm ET
Time 4: Wednesdays 8 – 10:15 pm ET

CDC DIVORCE COACHING ADVANCED APPLICATIONS
---
The application of the frameworks to real-life scenarios and explorations about how to help the client take effective actions in their divorce process.
---
January 11/12 — April 26/27, 2018
May 10/11 – Aug 23/24, 2018
August 30/31 – December 20/21, 2018
(TIMES FOR AUGUST / SEPTEMBER – DECEMBER CLASS TO BE DETERMINED)

---
Time 1: Thursdays 12 – 2:15 pm ET
Time 2: Thursdays 8 – 10:15 pm ET
Time 3: Fridays 7 – 9:15 am ET
Time 4: Fridays 12 – 2:15 pm ET

DIVORCE COACHING INTENSIVE
Program Tuition and Fees
We are currently accepting a maximum of 12 enrollment applications for each day/time slot for our next course.  The tuition for the DIVORCE COACHING INTENSIVE which includes both Divorce Coaching Frameworks on Tuesday or Wednesday and Divorce Coaching Advanced Applications on Thursday or Friday is $4,400.
The Divorce Coaching Intensive with a Professional Discount for those with a practice in Law, Mediation, Mental Health, Divorce Financial Analyst, or Life/Executive Coaching: $3,800.
The Divorce Coaching Intensive can be taken with both sections concurrently or each one sequentially.
The course fee is payable in one payment with a 10% discount or is payable over 10 payments, the initial 1/10 submitted with your enrollment form, and the 2 – 10 payments starting with the first month of the program until payment is completed.
Your enrollment is secured by submitting 10% of your tuition fee with your enrollment form. The tuition for the full program waives the $450 CDC® application fee and the $145 first year CDC® certification fee.
We hope you will join us as we all strive to change the experience of divorce for individuals and families.