A divorce coach will listen to you without judgment, without saying whatever they think you want to hear. Their only goal is to support you by understanding, and in turn, helping you understand, what you need and want from the divorce proceedings, why you need/want it. They will be able to help you find alternative options that may be a better fit for what you actually need versus your initial, emotional, knee-jerk reaction. A divorce coach will help you avoid the pitfalls of the divorce process, and help you make the best possible decisions for your future and for the future of your children.
Bringing in a divorce coach from the very beginning, before even reaching the separation stage, can help you work through the logistics and business of divorce, making it less overwhelming, less terrifying, and allowing you to put more energy and thought into how you and your spouse are going to reduce the negative impact on your family as much as possible.
Almost everyone has experienced divorce – either personally or through a family member or friend – and we all know how emotionally charged the entire situation is. There are literally hundreds of thousands of people out there right now, especially with the current situation of the world, either thinking about the divorce process, starting the divorce process, stuck in the middle of the divorce process, or trying to recover from the divorce process that are in need of a CDC Certified Divorce Coach®.
If you've been unsatisfied with your career choice or even just wanting to add something more emotionally fulfilling into your current skill set and services list, now is the perfect time to take a deeper look into what you're doing now and what you'd like to be doing in the future. You most likely have some extra free time on your hands right now, why not take this chance to seek clarity on the direction of your life?
Helping others not only survive but thrive after the dust has settled and the divorce is final can be one of the most fulfilling and satisfying "jobs" you'll ever do. And going through our 16-week CDC® Certified Divorce Coach Training and Certification will give you the foundation and tools to succeed.
No other program gives you the hands-on experience in every area that your client will need to become a client who is respected and effective at making the best possible decisions for their future, day in and day out. And you will help your clients avoid the biggest mind-set mistakes that so many professionals recognize but feel challenged to address.
If you're considering becoming a CDC
®
Certified Divorce Coach, you should attend one of our series of mini-training webinars for those who would like to explore more about how divorce coaching plays out in real life. Our next one is on Wednesday, March 31
st
, and is
Making Better Decisions – Being a More Credible Client.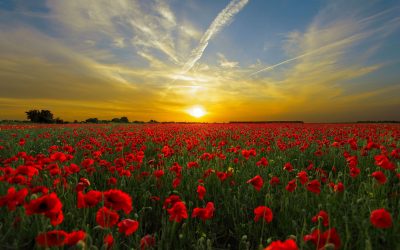 While divorce is undoubtedly a challenging life event, it doesn't always have to be synonymous with conflict and bitterness. In recent times, many couples are choosing a more amicable approach to end their marriages, focusing on cooperation and understanding rather...
read more