If you are serious about growing a sustainable client base for your coaching practice, there are 4 key areas you always need to keep top of mind in your marketing and social media efforts.  It doesn't matter whether you're fresh out of the CDC® Certified Divorce Coach Certification Course or you've been a practicing divorce coach for several years now – whatever your physical location around the globe – there are 4 key drivers to growing your divorce coach business (any type of business really – the principle is the same).
The four key drivers for marketing and growing your divorce coach business successfully are:
Being visible –

Who is your ideal client and what is their greatest challenge and biggest desire?
Where does your ideal client get their information to meet this challenge?
What are the obstacles to you becoming more visible to your ideal client?
What network or tribe do they belong to and who is an influential leader in this network or tribe?
Who do you know that might be able to connect you to these groups?

Being relevant to those who have access to what you want – so they are motivated to connect with you.

What are your ideal client's challenges, concerns, fears?
What does he or she want less of; or want more of?
What is he or she seeking that would be so valuable for them?
How do they express these issues and what words do they use over and over?
What is currently your value in the eyes of your ideal client?

Be engaging so that they know you are on their wavelength and that you can connect with them on their wavelength.

Are you too busy to be available for people?
Do you answer your phone when people call?
Is it clear online how to connect with you?
Do you prefer to engage in social media than to connect face to face?
Do you allow people to see who you are – put a personality with the face and name?
Are you really interested in serving them or in billing them?

Being in Action – being fearless in taking the actions necessary for you to succeed.

Keep focused on YOUR picture of success.
Assess your relation to the 4 keys every day.
Celebrate success.
Be eager to contribute your value.
Understand your own habits of thinking and what is stopping you!
Make choices that support your goals and your engagement in the 4 Keys to Success!
If you're not currently meeting your goals – in your job, in your business, in your relationships, in getting clients, in attracting relationships, in serving your clients – study the four drivers of growth, which are you doing successfully?  Which could use some attention and tweaking?  Which are you missing?
If you can nail down all four of these key areas and make them an integral part of your brand, you should see measurable growth in your client base consistently.
Stay focused on YOUR picture of success (it's different for each of us, and it's not always about money).  Celebrate your victories, no matter how small you think they are.
If you're not currently a divorce coach but you're interested in finding out what exactly it entails, there's no better time than now. Becoming a divorce coach is one of the most fulfilling and satisfying career paths you can embark on.
As a CDC® Certified Divorce Coach, you will gain the tools, knowledge, and practical applications to help your client successfully move from the story of divorce to the business of divorce. With your help, they will be better prepared to communicate their wants and needs during the proceedings and into the future.
Schedule an appointment with one of our co-founders now and start making a difference not only in your own life but become a positive influence for other people as well.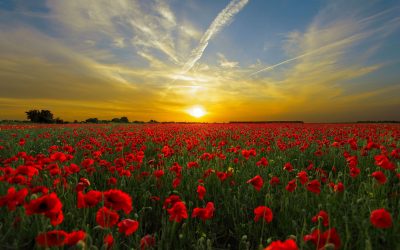 While divorce is undoubtedly a challenging life event, it doesn't always have to be synonymous with conflict and bitterness. In recent times, many couples are choosing a more amicable approach to end their marriages, focusing on cooperation and understanding rather...