When people enter the separation or divorce process it can quickly become both overwhelming and paralyzing. We all know divorcees that simply get stuck in bitterness and never overcome the impact of the divorce on their life. I believe there is a better way! Let me be your coach to help support, guide and motivate you during your journey.
Are you struggling with assuming a new role and identity? Are you finding the process overwhelming and having difficulty prioritizing the next step? Are you losing your energy to emotional issues and arguments that are not serving you? Are you finding it difficult to move into action? Do you need help clarifying and communicating your needs and wants? Do you fear the unknown and worry you will have a life of scarcity?
As a CDC Certified Divorce Coach® I believe coaching makes separation and divorce much more manageable. I can help you clarify where you want to be in 1, 3 and 5 years. We work together to find the best way to meet both your needs and wants. I can point out your blind spots and we will work together to avoid the most common mistakes made during separation and divorce. We exercise your strengths, find experts to consult as needed, find a way through that you can be proud of, and save money and resources along the way! Coaching helps break down "the journey" into small manageable steps; it helps remove the roadblocks that come up and celebrates your progress!

Step into your power and create the abundant life you want!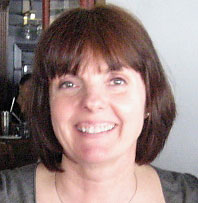 *CONTACT ME TODAY*
*CONTACT ME TODAY*
to schedule a no-obligation complementary Strategy Session.
In this session you will get a good understanding of how working together can benefit you!

Strategy Session & Coaching is be done via phone, Skype or FaceTime.
---
289-237-4419
Pam@TheSeparationProject.ca
Please visit my web site : TheSeparationProject.ca