Ask About Becoming an Expert Certified Divorce Coach™ – Schedule A Call Today!
You will receive advanced divorce coaching knowledge and practice application
This is a program that goes well beyond the impressive materials assembled from diverse disciplines – from leading edge neuroscience to highly respected conflict coaching practices especially needed in high conflict and high-stress situations.
All throughout this Program, you will practice the Divorce Coaching Competencies™, the C.O.R.E Process, CIC™ (a high-conflict coaching communication model), DSC™ (a divorce support coaching model), DivorceRelief™ (somatic and other stress relief coaching techniques), to name a few, and real-life and commonly occurring scenarios in-class, with a mentor, and in peer groups. You will become skilled at understanding how to help the client self-discover the best options for them and their family.
No other program gives you the hands-on experience in every area that your client will need to become a client who is respected and effective at making the best possible decisions for their future, day in and day out. And you will help your clients avoid the biggest mind-set mistakes that so many professionals recognize but feel challenged to address.
What people are saying about the program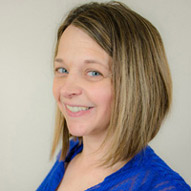 Trina Nudsen On the Coach Certification Program
Space is Limited
Contact us right now to get more details.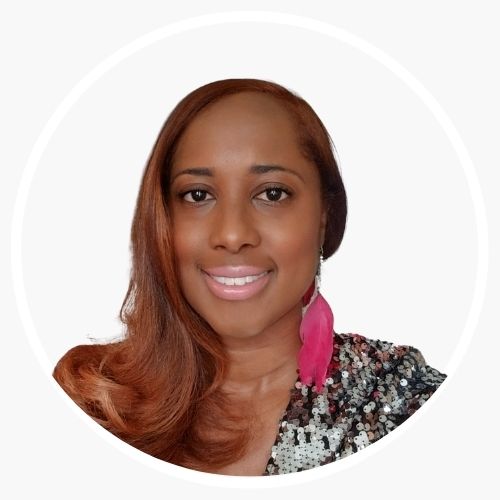 I've been transformed and am ready to change the world!
My life and business have been positively influenced since completing the CDC training.
The support and opportunities that have come my way are a testament to what a great program you have created.
LaQuita Fergerson
Identity, Transition & Divorce Recovery Coach,
Michigan
What Does a Divorce Coach Do?
Listen to the results that these coaches have gotten from becoming a CDC Certified Divorce Coach ®:
Johanne Shofstall,
Attorney, Family Mediator, Parenting Coordinator & CDC Certified Divorce Coach®
Catherine Chaffee,
Divorce and Family Mediator, Family Mediator and CDC Certified Divorce Coach®
Kimberly Lorah,
Mental Health Professional and CDC Certified Divorce Coach®
You understand and have made a difference for people in their ability to recover, function better, cope, heal, and helped many patients understand more about life and helped them make their life better. You have done this work to a professional standard. Perhaps you would like to work with individuals needing a different approach, which is energizing for both the individual and you as the personal divorce coach.
As a marriage and family therapist, I found this course to be extremely valuable in helping to serve my divorcing clients.  The niche that I focus on in my private practice is divorcing women, and I received interventions that I was immediately able to implement with my clients. Pegotty and Randy are not only passionate and knowledgeable about the subject but have clearly put tremendous time and energy into developing the content. Not only did I obtain valuable tools to use with my clients, but I also experienced personal growth myself.
Sherry Smith,
Therapist
You know the law. You have argued the law and represented your client. You have protected the rights of many a client. And you performed your work to a professional standard. And perhaps you have tried Collaborative practice, mediation, etc. Perhaps you would like to get out of the courtroom.
"What I found most valuable in the CDC® Program was the nice cross-section of professional backgrounds, and personalities, and perspectives. And I now have more tools in my toolbox and can help clients in a wider range of circumstances."
David Barry, JD
New Jersey
You were part of the healthcare team of experts performing your work to a professional standard making a difference in a patient's well-being. A patient's life can often tip one way or toward something better. Your work tipped a patient's life toward something better.
As a Registered Nurse and divorced mother of four, I value all that my nursing education and patient care experiences have provided for me. In the same way that a nurse supports patients through health and illness, a divorce coach supports clients through difficult times practicing compassion, empathy, confidentiality, good listening skills and empowers clients to achieve optimal outcomes. The CDC Certified Divorce Program has exceeded my expectations and created great transformations in both my personal and professional life! I believe that my healthcare background and my CDC certification will create a powerful combination as I begin the next chapter of my career. I only wish that I had found the program sooner!
Susan Kiernan
You perform your work to a professional standard. As a mediator, one person often wants to hire you, but the other party does not. Your knowledge of the process and experience with settlement agreements goes to waste, unless both parties hire you. What if you could still work with that person who wants to hire you?
As a certified family mediator, the CDC program has allowed me to diversify my offerings and grow my practice tremendously. Dually certified as a mediator and divorce coach, I am able to provide an enhanced level of credibility to the work I do with my clients while providing an additional opportunity for income generation. I couldn't be more pleased with the CDC program and what it has done for me professionally.
Tracy Callahan,
Mediating Matters
You have an understanding of taxes and divorce taxes, division of assets and debts of all kinds, budgets, and all matters financial. Your professional standard mandates no investment advice during the divorce process. Perhaps you would like to offer more of a service for clients during the process of divorce.
As a CDFA, I often felt challenged by the emotional difficulties that my clients were facing. Becoming a CDC Certified Divorce Coach® has armed me with exactly the skills I was hoping for! I feel much better equipped to help my clients not only with the financial aspects of their divorce, but the emotional aspects as well.
Nancy Hetrick, ADFA™, MAFF™, AWMA®
Smarter Divorce Solutions, LLC
If so, you are a logistics expert having to create strategy for scheduling your children's activities; bathing, dressing, laundry cleaning and sorting and storage, nutritious meals, school, extracurricular activities, healthcare, dental care, etc. etc. You are a teacher, moralist, role model, safety expert, and much more. In your own way, you have created a kind of professional standard for your children. You have given your children love, affection, wisdom, and character as only a parent can provide.
The CDC program could not have come at a better time in my life! I have loved being a stay at home mom for the last 16 years, however, it was time to begin a new phase and the CDC program was EXACTLY what I needed to prepare for my career in divorce coaching. The coursework, mentoring, and business development guidance went way beyond the training and exceeded all of my expectations. I can honestly say that I feel completely prepared and confident moving into my new profession partnering with individuals navigating divorce to help them and their children achieve healthy and happy futures. On a personal note, the flexibility of divorce coaching balances beautifully with my continued role raising my children and enjoying all of the areas of my life. The CDC program is worth every penny and then some!
Temple Trigg
Hope Through Divorce
You are trained and have some of the skills honed to be able to move people from where they are to where they want to go. You are empathetic, intuitive and have a strong sense of purpose. And you know that you need a specialized focus on a persistent and challenging problem in order to fulfill your desire to make a difference in the world.
While I understood there clearly was a need for coaching support outside the divorce lawyer's office, finding the right training was not so straight forward.

I turned to the highly respected Coach U and found the program was solid and extensive, however, I sensed that to be Divorce Coach I was missing critical training. After discovering CDC program, two Coach U instructors encouraged me to enroll. Finally, I was in the right place, I was learning what I needed and wanted to learn. I could have saved thousands of dollars and years worth of training time had I discovered the opportunities that the CDC offered sooner.
Debra Block
Coach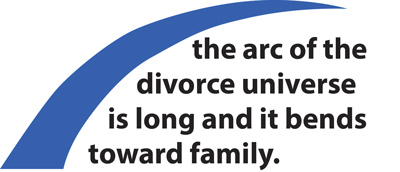 Think about your life experience. You have skills already. You have accomplished much in life and you are wise about matters unique to your background. You have reached your "Age of Mastery". Now it is time to turn it into fulfilling work to create a legacy of great work for yourself and for families everywhere!
In this International Divorce Coach Certification Program,
a team of respected professionals, including a Family Attorney, Family Mediator, CFP®/CDFA™, Therapist, Parenting Coordinator/Child Psychologist and Certified Coach show you the practices and specific know-how for:
Feeling fulfilled by the work you do
Transforming the lives of individuals and families in the divorce process
Leveraging the personal or professional experience you have in divorce to make a difference or give back
Guiding the client to increase the probability for a favorable outcome
Helping divorcing individuals to come out whole on the other side
Developing strategies for a better work-life balance
Divorce Coaching Intensive
WHAT ARE THE 3 TOP REASONS TO ENROLL NOW?
Reason #1
Stand out in the competitive divorce service offering
A unique approach which supports and advocates for the individual and the family both during and after the divorce process ends.
Reason #2
Create more sustainable and fulfilling work
Reduce the stress and the tension – re-energize and regenerate your enthusiasm for your work so you have something left for your own family!
Reason #3
Tools and Frameworks for delivering great results!
Be confident that you are practicing to the highest standards with a community of practice to turn to for support.
To validate your competence in this dispute resolution process – divorce coaching:
You will be awarded the federally registered certification recognized in both the US, UK, and Canada.
Authorized to coach your clients, lead seminars, speak to any professional group, and to use the CDC Certified Divorce Coach® tools, materials, and books anywhere in the world;
Licensed to use the CDC Certified Divorce Coach® certification mark;
Earn  CCE hours accredited by the International Coach Federation and  CPD units accredited by the CPD Standards Office.
Have any time access to a community of professionals who can be your thinking partners in dealing with difficult situations.
Course includes:
Flexible schedule of live calls over 12 weeks
Bonus On-line Access to Business Development Materials
6 Weeks of working with a Mentor
4 weeks of Peer Coaching
Both on-line access to all materials and course assignments
Archived recordings of continuing education programs and live monthly continuing education.
Opportunities to connect with others committed to changing the experience of divorce for individuals and families.