Are you wrestling with trying to breathe new life into a relationship that no longer satisfies or just calling it quits?
Maybe you've already decided and have discovered just how overwhelming divorce can be. Perhaps you're not the one who started the divorce but you're still reeling from the effects. Or just maybe you've made it through the divorce and wonder, "now what?"
If you're in any of these spots, let's talk – or rather, let's coach. I can be your thinking partner:
The one who's not going to tell you what to do but help YOU figure it out for yourself.
The one who's nonjudgmental and objective, your greatest supporter and champion.
The one who's all about helping you decide what you want, how you want to be, and what plans you want to make. I'm also the one who will hold you accountable, too.
The one who's your champion and greatest supporter – whether that's deciding if divorce is right, working through the actual divorce itself, or planning for the future (or all three).
I love working with women and men in transition by helping them tame the chaos, reclaim their strengths, and rebuild life on their own terms. As an objective, supportive thinking partner before, during, and after divorce, I help clients process their feelings, figure out goals, and make stronger decisions. As a result, clients are better prepared to meet with attorneys, financial planners, and other experts during the divorce process.
About Jennifer:
Jennifer Crow brings a diverse coaching background to her work as a CDC Certified Divorce Coach. She's trained as a co-active personal coach, a relationship and systems coach, and a life coach for kids. She's a practitioner of The Circle Way, specializing in coaching circles for groups and work systems. Jennifer has been coaching professionally since 2008. Like all CDC graduates, she completed a 15-week intensive program with instruction from certified coaches, attorneys, therapists, financial advisors, mediators, and child/parenting counselors.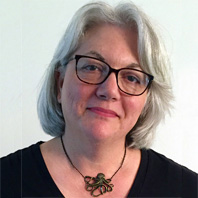 Wondering if Divorce Coaching can work for you?
Schedule a 30-minute no-obligation complimentary Divorce Coaching Consultation with Jennifer. JCrow Coaching clients meet face-to-face with Jennifer if location permits, or by telephone. Additional options, such as Skype or FaceTime, may be possible.
---