The boss is giving away a BONUS PROGRAM: Getting Divorce Coaching Clients, a 4-session, 6-hour live webinar program where you will leave ready to attract divorce coaching clients to you. And all before you even start your divorce coach training in May! You and a maximum of 7 other aspiring divorce coaches will roll-up-your-sleeves with me to really get to know your ideal clients and to craft your introduction and your description of what you do as a divorce coach. When asked. "what do you do?", the answer rolls off your tongue and the prospective client says, "Tell me more!!!"
You will become confident and self-assured in all your conversations about how you can support your clients when they hit the rough spots in their divorce and save them money in the process!
---
All of this is included with your Bonus Giveaway for enrolling into the May 2019 Divorce Coaching Intensive Program. Register by March 15 and take part in the Getting Divorce Coaching Clients Bonus Program sessions which start Monday, March 18 and every Monday through April 8 at 12 -1:30 pm ET or 7 -8:30 pm ET. This is limited to 8 participants per class time.
Also included in the May through August Divorce Coaching Intensive Training and Certification Program:
6 weeks with a mentor to work with you and another course member to practice the divorce coaching competencies.
4 weeks of peer coaching to experience being a coach and having a coach.
A printed 32 module manual you can use for many years to come.
Many supplemental resources for you online.
Certification as a Certified Divorce Coach, recognized with a registered certification mark in the US, Canada and the UK and in process in other locations.
Access to our monthly Divorce Coach Forum with hours of archived recordings on topics ranging from coaching tools to business development practices.
This early registration offer for the bonus program has limited seats. ACT NOW as we are going to be doing a much broader promotion next week.
Schedule a Pre-Enrollment Call as the Next Step
We want to know if you are the kind of person who would make a great divorce coach, so we request a pre-enrollment conversation with you. In this 45-minute conversation you can ask all the questions you want to make sure we are a good fit for your goals and we will ask you some questions to see if you are a good fit for divorce coaching.
Already had a call and have an enrollment form in hand?
If we have already had a conversation and you have an enrollment form in hand, please fill it out, making your choices from the times offered for each track and the best payment schedule for you and get it back to us at your earliest convenience! We don't want you to miss out on this bonus opportunity because you decided to wait and see!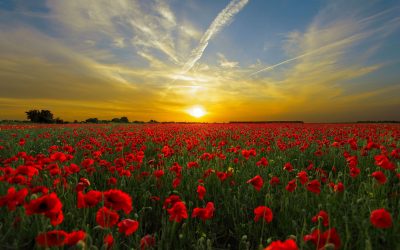 While divorce is undoubtedly a challenging life event, it doesn't always have to be synonymous with conflict and bitterness. In recent times, many couples are choosing a more amicable approach to end their marriages, focusing on cooperation and understanding rather...
read more