DOMINIQUE NICOLE
CDC Certified Divorce Coach ®, Board Certified Holistic Health/Life Coach, HHC Breakthrough Parenting© Instructor, CBPI Licensed Real Estate Consultant/Divorce Home Sales Specialist
Denver, Colorado
Phone : 303-669-8077
Email : dominique@divorzing.com
Website:
Dominique Nicole is a Life Coach with a specialty area in helping men and women navigate the difficult decision to end their marriage/union. She provides support from the beginning stages through the end and beyond, offering a road map for the process and other services needed while building their security and confidence, saving them precious time and money in the process.
As a two-time divorce survivor and single parent of 4, after a second divorce, Dominique Nicole found there was a great need to fill the gap in the limitations between what a therapist and an attorney can offer. She began coaching and offering concierge services in 2011 after a 20+ year career selling real estate, to pursue what she felt was her calling, to help other men and women walk through the process themselves with the ultimate goal of assisting in the most amicable split, gaining clarity on their top true desired outcomes to prepare them for the business aspect of their divorce with their attorney, meanwhile, preserving their well-being as well as that of any children involved.
Together We Will
Help create a step by step road map for all the logistics of your divorce
Help you work through and manage the 5 stages of grief
Work with you and your Attorney/Mediator to be certain you are meeting paperwork deadlines
Help you stay organized with paperwork and suggest efficient ways to gather information your attorney will need from you
Help you identify and set your most important goals and desired outcomes to build you a custom road map for your own divorce experience with a goal of creating your desired outcome realistically. Divorce requires compromise in expectations.
Help suggest and provide the vetted, necessary professionals and resources needed from attorneys to Divorce Home Sale Specialists at a discounted fee
Help you coordinate calendars and parenting plan proposals
Help you get through the emotional and then business process of divorce intact and confident about your new life
As a Breakthrough Parenting© instructor, I can help you navigate and problem solve parenting issues and emotions that arise.
My services do not stop after your divorce outcome.  I am here to assist you in creating your new beginning and launch you successfully into your brand new life!
About
Dominique resides in Castle Rock Colorado with her 4 children in a happy, blended family of 9! She is passionate about her business and often writes articles for Selfgrowth.com along with other blogs. She is currently in the process of creating a refreshing online TV Show on "all things" divorce with the hope of reaching and healing a greater number of people that can benefit from all topics on divorce including the often exciting re-discovery of self!
 Background
Dominique attended Mesa State University and majored in Psychology. Her college career was cut short when she fell into Real Estate during the summer before her Junior year where she went on to work in Title Insurance, Mortgage Lending and then became licensed as an Employing Real Estate Broker in 1996. She has been selling real estate in Colorado since that time and in addition went on to pursue her above professional credentials in coaching beginning in 2011. Her future projects include publishing a few book projects, a Divorce related online TV show and continuing to grow her business and team to a level in which she is known as "the go to girl" for all things divorce.
"After two divorces, and a lot of reflection and rock turning, I grew to believe that there was a reason I was challenged twice. And that I needed to look for "the gift in the dust". I found my life purpose next to my children. To help other's achieve the same level of security and confidence to live their next chapter wiser, stronger, healthier and so much more satisfying".
– Dominique Nicole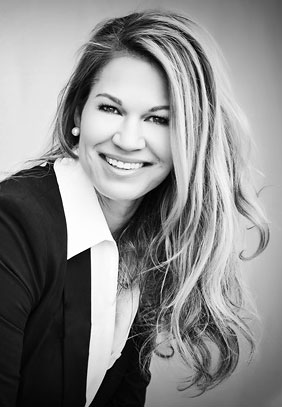 Dominique offers a complimentary no obligation Discovery Session to individuals, couples blending their families and separating/divorcing couples.
She works with clients nationally and can meet by phone, Skype, Zoom, Face Time and in person at her office in Castle Rock, CO.
Seeing Dominique, was one of the happiest parts of my days during my Divorce.  Her strength, courage and her own journey gave me the push I needed to make a final decision…best money I have ever spent!!
Dominique's passion for what she does was evident from the time I first booked a consultation with her on the phone.  I felt so connected to her in such a short amount of time and for the first time in a long time, felt like I was finally 'heard'.  She was able to take a complete mess of emotions and details and organize them in a way for me that left me feeling so much less overwhelmed and anxious.  My divorce was almost a year and half ago and I still find my self calling her for guidance on other life issues!
Dominique worked with both my ex husband and I, to step out of our resentment for each other and into a more peaceful and collaborative Divorce.  It was ugly before and I know she saved us thousands in Attorney Fees.
Love this woman! Dominique has a way of connecting with people which is rare.  I went into her a scared,  angry, resentful woman and after only a few sessions, it was amazing how much shifted and how I was able to find the courage and rationale to finish the process.  Amazing personal growth!
Dominique saved me a fortune in attorney fees by preparing me for what was ahead and collaborating with  our mediator to keep me focused on what was important.  My ex and I hated each other  and were constantly at  each others throat in the beginning and by working with her, I was able to see more clearly and maintain a much more amicable relationship with my ex.