CDC Certified Divorce Coach® Program Leaders and Co-Founders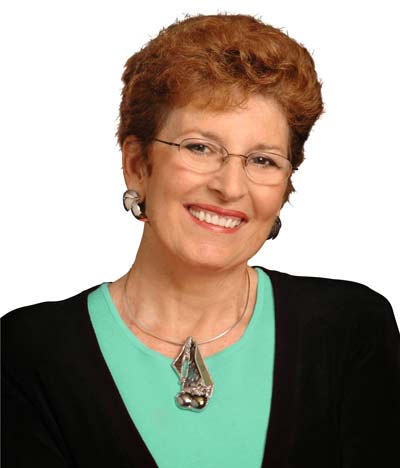 Pegotty Cooper, MBA, FASAE, CDC®
Pegotty is the President and Co-founder of Divorce Coaching, Inc. and Specialty Coach Training, Inc.,  firms that train and certify individuals to become personal Divorce Coaches. She is also a co-author of  Divorce: Taking the High Road in Divorce – Simple Strategies for Creating a Healthy Divorce and Divorce: Overcome the Overwhelm and Avoid the Six Biggest Mistakes.
Florida Supreme Court Certified Family Mediator since 2021
CDC Certified Divorce Coach®
Eqi-2.0  Emotional Intelligence Practitioner
Certified Workplace Mediator
Conflict Dynamics Profile Practitioner
Certified Narrative Coach
Certified ReCareer Coach
Arbinger Institute Trained Coach
Coach Training Alliance Coach since 2001
Leadership Experience in Fortune 500 and Non-Profit International Organizations
Executive MBA from Rutgers University
BA Anthropology from the University of Massachusetts – Amherst
Randall R. Cooper
MBA, CDC®, CFHC®, CDFA®
Randall is the Co-founder and Co-owner of Divorce Coaching, Inc. and Specialty Coach Training, Inc.
Training and Certifying professionals as personal Divorce Coaches since 2011.
He is also co-author of Divorce: Overcome the Overwhelm and Avoid the Six Biggest Mistakes
CDC Certified Divorce Coach®
Certified Financial Health Coach®
Certified Divorce Financial Analyst® since 2004
Supreme Court of Florida Certified Family Mediator since 2005
Certified Retirement Coach
Leadership Experience in Full Service Financial Planning, Insurance, and Banking
MBA
The CDC Program® Instructors and Administrators
In addition to Randy Cooper who is a Supreme Court of Florida Certified Family Mediator, CDFA and CFP and Pegotty Cooper, Certified Divorce Coach and owner of her own coaching practice for the past 11 years, there are several knowledgeable and respected professionals we have gathered to help you understand all facets of the challenges your divorce clients will be facing, and how to work effectively with the professionals in the divorce process:
Wendy Ellen Coughlin, Ph.D.
Instructor for Coaching Parents and Communicating with Children About Divorce
Dr. Coughlin is a Psychotherapist in private practice. She provides individual, couple and family counseling and consultation, and information and referrals. It is her goal as a psychotherapist to assist people in moving from a state of dis-ease to a state of ease in handling life situations. Dr. Coughlin has studied many specialty areas of psychology. These areas include but are not limited to: family therapy, adolescents, behavioral addictions, substance addictions, eating disorders, gifted issues, trauma, mediation, and parenting coordination.
Dr. Coughlin earned a Doctor of Philosophy (Ph.D.) in Clinical Psychology from Union Institute and is a Licensed Mental Health Counselor as well as a Supreme Court of Florida Certified Family Mediator and a Qualified Parenting Coordinator.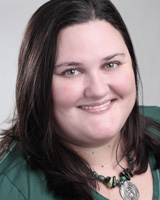 Maida Farrar
Instructor for The Unauthorized Practice of Law: Understanding the Boundary between Divorce Coaching and the Practice of Law.

Madia is a Family Law Attorney licensed in both California and Florida (inactive) as well as a Certified Divorce Coach. With a heavy focus towards mediation and coaching, Maida offers unique alternatives for her clients to the traditional divorce process. She helps her clients make informed decisions about the divorce process, set and maintain healthy boundaries, manage their emotions, set goals, create a workable action plan to achieve those goals, and find balance between the legal process and moving on with their lives. She also acts in the capacity of an instructor and lecturer concerning coaching and the practice of law. Maida received her law degree from University of the Pacific, McGeorge School of Law and holds a BA in the field of Psychology from Appalachian State University.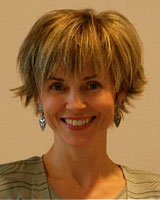 Tonya Quillen, MA, LMHC, TEP
Instructor for The Boundary Between Divorce Coaching and Therapy
Tonya is a Licensed Psychotherapist, Trainer of Psychodrama, Sociometry and Group Psychotherapy, and an Executive Leadership Coach. In practice for over 20 years, she works with individuals, families and couples addressing trauma, eating disorders, alcoholic family systems, depression, divorce, anxiety, grief and loss, the adoption triad (birth family, adoptive family and adoptee) and personal growth. As a Leadership Coach Tonya offers short and long-term development with individuals and teams addressing core concepts such as preparing for difficult conversations and facilitating conflict resolution, identifying behavioral preferences and motivational values, envisioning and implementing a leadership style, developing strategic thinking, identifying and facilitating the developmental stages of a team, managing up and mentoring subordinates.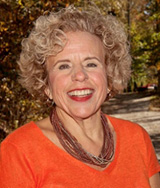 Denise Hedges
Instructor for High Impact Marketing and Your Divorce Coaching Practice
Denise is a passionate speaker and results-oriented business development and speaking coach with over 30 years experience in public speaking, sales, and marketing.
She absolutely loves to speak, and loves to teach coaches, consultants, and other service professionals how to use speaking to build their practices. Her speaker coaching, whether private or in groups, focuses on teaching other business owners how to create the same exceptional results she has! Audience members are encouraged, motivated, and inspired by her authenticity and passion.
She holds the designation of PCC – Professional Certified Coach – one of the highest distinctions awarded by the International Coach Federation. Denise is a certified graduate of Coach University and a member of the Coach U Faculty, teaching marketing and business development.
She also holds a Masters Degree in Counseling and a BA in Psychology from the State University of New York. As a highly effective Introduction Leader trained by Landmark Education Corporation, Denise led Introductions to the Landmark Forum, a transformational program offered in more than 100 cities worldwide.
Contact Denise through her website: www.denisehedges.com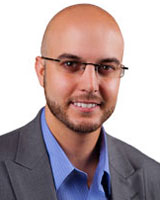 Joe Malinowski
Instructor for Building Your Business Through Social Media
Senior Marketing Strategist
After founding a legal insurance agency and later a networking website, Joe Malinowski met Mark Katz and partnered with him in 2011 to develop a full-service business strategy firm. His community and networking involvement is also extensive. And he was recently recognized as one of 40 under 40 by the Tampa Bay Business Journal.
What made Joe's strategies different than other marketers was that it was intertwined with a company's offline engagement. Joe helps business owners and marketing managers by collaborating on the development of their marketing strategy in order to allow them set goals, action plans, and to avoid "shiny object syndrome." Joe is a firm believer in social proof and that social validation is the best form of marketing for any and all companies. You are much more likely to make a buying decision based off a friend's recommendation, right?
To date, his company has already helped, on a one-on-one basis, HUNDREDS of diverse companies with their marketing strategy, social validation acquisition, website development, social media engagement, online sales and plan implementation.

For the CDC Certified Divorce Coach Program®, Joe provides a very hands-on, practical approach to starting down the social media path to gain visibility for your coaching practice.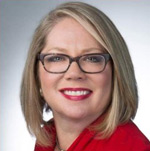 Sherry Smith, LMFT, CDC®
CDC Instructor
divorceresiliency.com
Sherry Smith, LMFT, CDC® is a licensed psychotherapist, coach, author and speaker in private practice in Charlotte, North Carolina. After a long and successful career in the financial services industry, Sherry felt compelled to switch careers and decided to become a psychotherapist. Sherry soon discovered her true calling was to help women in all stages of the divorce process. Using her expertise in family therapy, her training as a divorce coach and her own life experience, Sherry has made the commitment to promote a non-adversarial divorce environment that is sensitive to the family system. She believes the children of divorce can become traumatized based on how the divorce is handled versus the divorce itself.
Sherry is an expert on helping women make grounded decisions while maintaining emotional regulation. She is well-versed at helping women facilitate healthy co-parenting relationships with their former spouses. She is also skilled at inspiring hope and purpose for these women as they begin to step into an unknown future.
Sherry holds a Master of Arts degree in Marriage and Family Therapy and is a CDC Certified Divorce Coach®. She also holds Levels 1 & 2 training in the Gottman Method for couple's therapy as well as training in Discernment Counseling for couples with divorce ambivalence. In addition, she has training in EMDR (Eye Movement Desensitization Reprocessing) which can be used with individuals who have experienced trauma.
Sherry released a book in August of 2020 titled "Divorce Resiliency: Release the Trauma of Your Divorce and Reconnect with Your Best Self". This book is a guide for women within 2-years of separation from their spouses and is available on Amazon.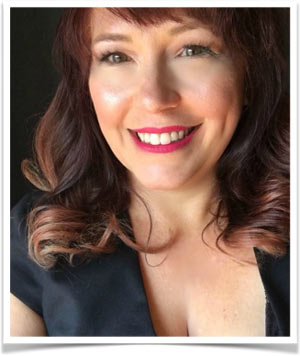 Jessica Ashley, CDC Certified Divorce Coach® at Divorce Coach for Moms
CDC® Instructor
Founder + podcaster at Single Mom Nation
Oregon State University, MAIS, Women Studies and Speech Communication
Truman State University: BA, Communication: Journalism

Jessica is an award-winning writer + content strategist with 25 years experience covering parenting, healthy living and relationships for Yahoo! Shine, HuffPo, Nickelodeon, Nick Jr, Babble, The Knot, Scary Mommy, Care.com; and has been acclaimed as Top 50 mom blogger and top 3 relationship blogger.
Jessica has also been a panelist on Oprah's SuperSoul Sunday LifeClass on single motherhood, has media appearances on Martha Stewart Radio, WGN-TV, BetterTV, FM100 and HuffPo Live. She was featured in Chicago Tribune on divorce contagiousness.
Jessica has been a speaker at Mom 2.0, BlogHer, Northern Trust parent network, Association for Research on Mothering and Listen to Your Mother.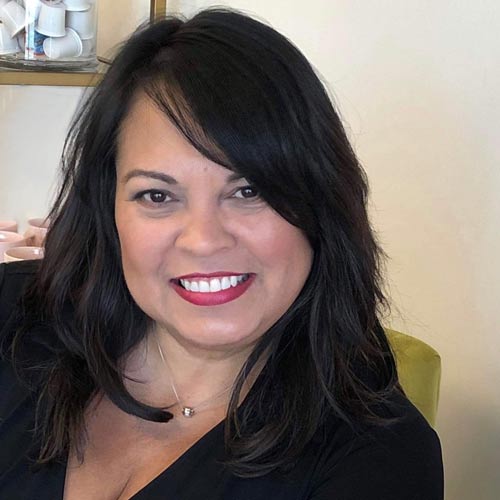 Jessica M Garcia MBA, CDFA, CDC®
CDC® Instructor
brainstormingwomen.com
Jessica is a Divorce Financial Planner + Coach, with 23-years in banking and financial services. It was during her banking career that she noticed a common thread; women of all ages, backgrounds, and socioeconomic levels could use help to better understand their finances. 

She started BrainstormingWomen to put her experience, education, training, and aspirations to work by helping clients create a more proactive relationship with their money. As a result of her personal experience with divorce, she saw opportunity to help individuals facing divorce to better prepare for the process and make fact-based and fair-minded decisions.
Jessica is adept at addressing clients' specific financial and familial concerns to help them prepare for their next chapter. Her warm and genuine manner puts them at ease and her experience and credentials give them the confidence that they have come to the right person.
She holds a master's degree in Business Administration from the McColl School of Business at Queens University of Charlotte and a Bachelor of Arts in American Studies and Business from there as well. Her industry specific training includes CDFA® Certified Divorce Financial Analyst from the Institute of Divorce Financial Analysts and CDC® Certified Divorce Coach from the CDC College of Divorce Coaching. In addition to other dispute resolution certifications.
Jessica is based in North Carolina and serves clients throughout the U.S.
To learn more about Jessica and the services she provides, please visit brainstormingwomen.com.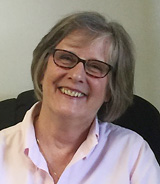 Marilyn Williams
CDC Enrollment and Certification Manager
marilyn@certifieddivorcecoach.com
Marilyn handles all of the tracking of CDC Course Enrollments, Certification and Certification Renewals and Customer Service for the participants in the CDC Program.
Marilyn moved to the Tampa Bay area in 2016 to be near her grandchildren after retirement from 30+ years in senior leadership positions with United Way in Cleveland and as Executive Director in Defiance OH and Greenville, NC.
Marilyn is happy to answer any of your questions about accessing course materials, accessing GoReact, completing your certification once having completed the Divorce Coaching Intensive, tracking the submission of your listing and profile page in the Find-A-Divorce Coach Directory, plus anything else. If she doesn't know the answer, she will find the answer for you or point you to the best person to answer your question.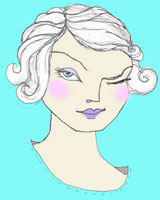 Kara Brown
Website Manager – CDC Directory Manager
Kara Brown is an independent graphic designer, fine artist, and the Website Manager for CDC. She creates and maintains the Find-A-Coach Directory and the individual Coach Profile Pages. When not designing graphics or websites she is painting, illustrating, gardening, or generally enjoying herself in Asheville, NC.
For inquiries about additions to this site contact her via truetolight@gmail.com