Getting my Certified Divorce Coach Designation was an amazing experience for me. Having worked in the financial services industry for almost 30 years, I found the coaching expertise we honed in the class was extremely useful in my wealth management practice as well. 
I have a demanding career and just finished writing my first book – regarding divorce.  I had such little time to spare – and I am so grateful that I invested my time wisely with the CDC program.
The class is a commitment.  You really need to be present and participate in order to get the most out of the experience and avoid falling behind.  There were weeks that I was super busy at work and I was so grateful that the program offered so much flexibility that allowed me to do the work on my own time and whenever I could.  
Perhaps the best benefit I gained from the program was the ability to learn, in just a few months, how to really, TRULY become compassionate and PRESENT with others. I really feel like a COACH and it has helped me with my kids, my husband and my work. Just today, I was working with some clients (I am a Financial Advisor) and they told me that they were going to refer me a friend that just lost her husband to cancer.  They said that they love that I am more of a FINANCIAL LIFE COACH and that is exactly what they and their friend need This feels totally in line with all my values and fulfills my purpose to help people, whether it be with their finances, divorces or just life in general. Arlene
Coaching Classes Started Jan 9th! But We Can Still Take Late Registrations Until Jan 14th!
Ask About Becoming an Expert Divorce Coach – Schedule A Call Today!
You will receive advanced divorce coaching knowledge and practice application
This is a program that goes well beyond the impressive materials assembled from diverse disciplines – from leading edge neuroscience to highly respected conflict practices especially needed in high conflict and high stress situations.
All throughout this Program, you will practice the divorce coaching competencies, the C.O.R.E Process, and real-life and commonly occurring scenarios in-class, with a mentor, and in peer groups. You will become skilled at understanding how to help the client self-discover the best options for them and their family.
No other program gives you the hands-on experience in every area that your client will need to become a client who is respected and effective at making the best possible decisions for their future, day in and day out. And you will help your clients avoid the biggest mind-set mistakes that so many professionals recognize but feel challenged to address.
<iframe width="560" height="315" src="https://www.youtube.com/embed/4kRAOehKNEA?rel=0" frameborder="0" gesture="media" allow="encrypted-media" allowfullscreen></iframe>
Bobbi Jean On the Coach Certification Program
[player id=5848]
Trina Nudsen On the Coach Certification Program
[player id=5847]
<iframe width="560" height="315" src="https://www.youtube.com/embed/oNIzf8dpgF4?rel=0" frameborder="0" allow="autoplay; encrypted-media" allowfullscreen></iframe>
<iframe width="560" height="315" src="https://www.youtube.com/embed/KvDjMMlhakg?rel=0" frameborder="0" allow="autoplay; encrypted-media" allowfullscreen></iframe>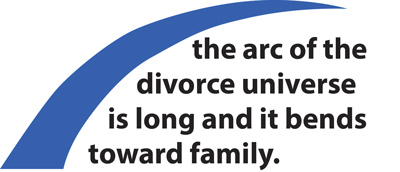 Think about your life experience. You have skills already. You have accomplished much in life and you are wise about matters unique to your background. You have reached your "Age of Mastery". Now it is time to turn it into fulfilling work to create a legacy of great work for yourself and for families everywhere!
In this International Divorce Coach Certification Program,
a team of respected professionals, including a Family Attorney, Family Mediator, CFP®/CDFA™, Therapist, Parenting Coordinator/Child Psychologist and Certified Coach show you the practices and specific know-how for:
Feeling fulfilled by the work you do
Transforming the lives of individuals and families in the divorce process
Leveraging the personal or professional experience you have in divorce to make a difference or give back
Guiding the client to increase the probability for a favorable outcome
Helping divorcing individuals to come out whole on the other side
Developing strategies for a better work-life balance
Divorce Coaching Intensive
THE 3 TOP REASONS YOU WILL BE HIGHLY SATISFIED WITH THIS PROGRAM
Reason #1
You will stand out in the competitive coaching market
Reason #2
You will be more fulfilled by your work and more proud of yourself
Reason #3
You will get a framework that will help you be a superb coach
To validate your competence in this dispute resolution process – divorce coaching:
You will be awarded the federally registered certification recognized in both the US and the UK
Authorized to coach your clients, lead seminars, speak to any professional group, and to use the CDC Certified Divorce Coach® tools, materials, and books anywhere in the world;
Licensed to use the CDC® certified divorce coach certification mark;
Earn 72 CCEs Approved by the International Coach Federation; and
Have anytime access to a community of professionals who can be your thinking partners in dealing with difficult situations.
Course includes:
Flexible schedule of live calls over 16 weeks
Bonus On-line Access to Business Development Materials
6 Weeks of working with a Mentor
4 weeks of Peer Coaching
Both on-line access to all materials and course assignments and
Printed Manual for reference for years to come.
Archived recordings of continuing education programs and live monthly continuing education.
Opportunities to connect with others committed to changing the experience of divorce for individuals and families.